B is for Bricks of Savannah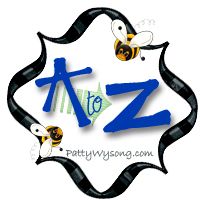 Savannah is a short 2.5-hour drive from home, but it took us five years to make it there. Five years! Unthinkable.
The bricks.
Savannah has been around since 1773, making it the oldest city in Georgia. History oozes from its varied buildings and twenty-four squares--most of them constructed with bricks and dusted with centuries of smut.
In 1820, after a major fire destroyed five hundred buildings, the city passed a law requiring all buildings be constructed out of brick. Today, that brick is what adds so much character to the historic district, especially River Street. Come to find out, there is a particular kind of brick—Savannah Gray—that was key in rebuilding the city and is now rare and quite valuable.
After a while, residents grew weary of the brick upkeep, so they covered them with stucco and painted it. There is restoration in progress to chip away the stucco and return the brick to its original state. Personally, I appreciate the decrepit look of the crumbling stucco.
On our walk through the city, I became fascinated with the variety of bricks and their endless uses, and I couldn't stop snapping pictures of them!
Factor's Walk--Home to the original Cotton Exchange,
where cotton factors (brokers) once set prices worldwide.
This River Street building is a fine example of the bricks peeking their
heads out from beneath the dirty stucco.
These fish-shaped downspouts are found all over the city
and are reported to cost $5,000 each.
River Street. Makes you wonder about the characters--the stories!--that have crossed these cobblestones over the centuries.
Fort Pulaski. These brick walls are 7.5 ft. thick and were considered unbreachable. That was proven quite wrong when the Union Army applied its newfangled rifled cannon, which forced the fort's surrender only 30 hours after bombardment began.
I've decided that, because of its Old World flavor,
Savannah is my favorite U.S. city.
What's yours?